Happy Monday!!
So, a few weekends ago, Adam and I attended a conference through our church in Sevierville, TN. It's a long trip up there from south Georgia, and attending classes/sessions all day, while extremely encouraging, can get a little monotonous. We've learned that it's a good idea to include activities on our breaks, and the Sevierville area isn't lacking in the "things to do" category. This year, we convinced my brother, his wife and my parents to make the trip with us. During our free time Saturday afternoon, Austin and Katie suggested we try an Escape Game. I'd never heard of it! Basically, you are given a scenario, then locked in a room and you're required to find clues to escape the room. It's a mind-game that requires a little critical thinking and good bit of puzzle solving. I'm not one to back down from a challenge, so we were in! We ended up having a great time and tying the record time for escaping!
On our way back home on Sunday, we talked about how cool it would be if Valdosta had a place like Trapped. We ended up discovering that it does! Funertia has been open for nearly a year just a cross from the Valdosta Mall, and they offer an escape game challenge!! We decided to sign up and give it a whirl. On Saturday, we showed up and escaped the room with a few minutes to spare.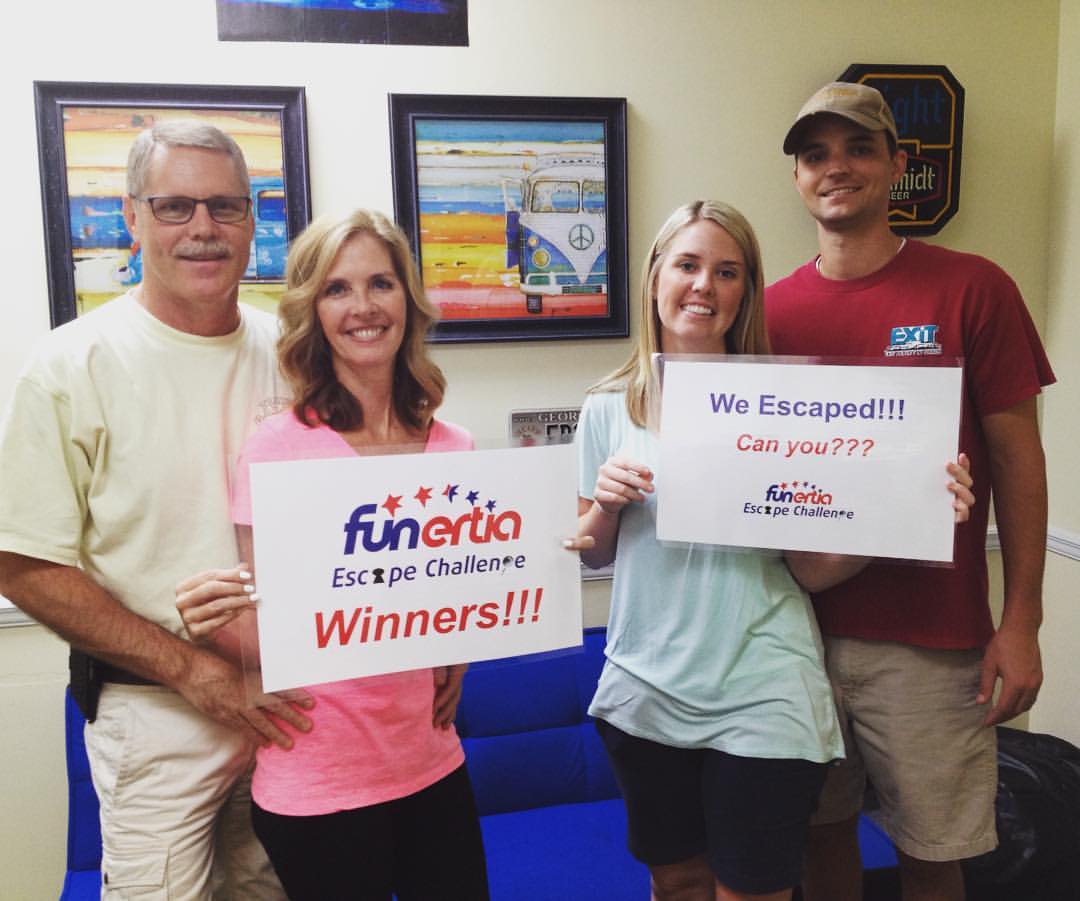 This rendition included an apartment and you had to figure out clues and codes in order to unlock the door.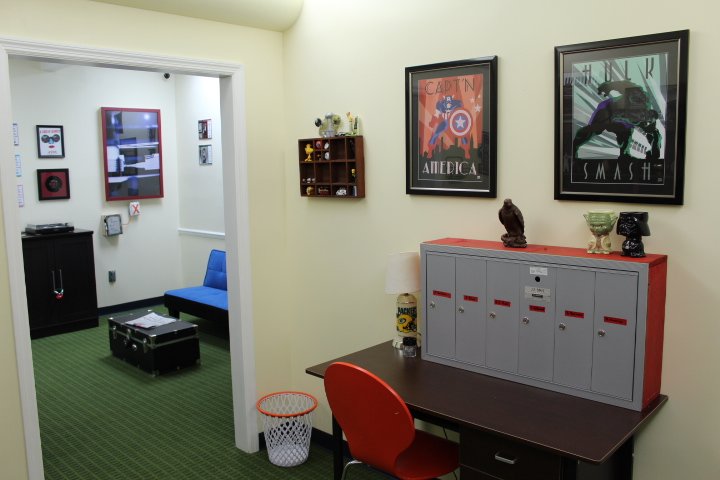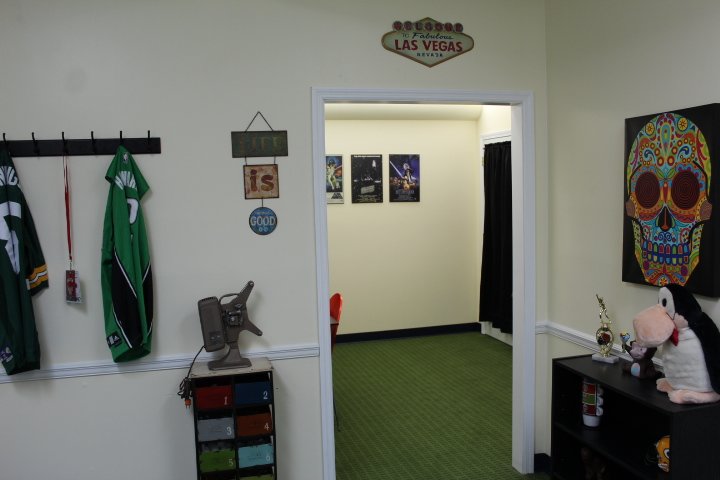 In addition to the escape game, Funertia offers things like Pokémon tournaments and fun passes that will get you into their game room for board games and much more! Those other things are not my area of expertise, but if you'd like more information, you should check out their website, or stop by and see what they have to offer!
Annndd, because I love a good competition, I'll leave you with this:
We Escaped! Can you????