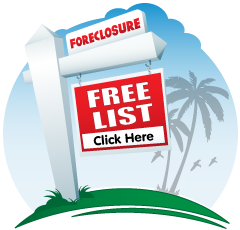 **NEW** Free February Foreclosure List
February 6, 2017
| | | | |
| --- | --- | --- | --- |
| MLS # | Address | City | Price |
| 107375 | 10 W Main Street | Lakeland | $65,000 |
| 107778 | 52 E Howell Rd | Lakeland | $54,900 |
| 107812 | 511 Sustella Ave | Valdosta | $39,900 |
| 107276 | 3267 Fred Walker Rd | Valdosta | $155,000 |
| 108297 | 117 Brookview Terrace | Valdosta | $79,900 |
| 108562 | 107 Hall Ave | Nashville | $51,300 |
| 108690 | 2229 Oakgrove Circle | Valdosta | $100,800 |
| 108873 | 5014 Lamplighter Road | Valdosta | $40,000 |
| 108689 | 6074 Glenn Road | Valdosta | $114,900 |
| 108852 | 1063 McCallister | Barney | $84,900 |
| 108870 | 5254 Stewart Rd | Ochlocknee | $191,900 |
| 108194 | 112 Shepards Way | Thomasville | $119,900 |
| 109040 | 3104 Vanelle Drive | Valdosta | $60,000 |
| 109010 | 311 West Street | Valdosta | $35,000 |
| 108651 | 3827 Rowell Rd | Valdosta | $101,000 |
| 108842 | 101 Breckenridge Drive | Valdosta | $134,900 |
| 108949 | 3461 Knights Mill Drive | Valdosta | $195,000 |
Price ranges for ALL the Investors!
Give us a Call to schedule your viewing!
Your Friend in the Real Estate Business,
Adam and Morgan Guthrie
229-548-7719 / 229-251-7897
We can help you take advantage of foreclosure pricing on Valdosta foreclosures, Hahira foreclosures, Lake Park foreclosures, Lakeland foreclosures, Adel foreclosures, Quitman foreclosures and more! We're your one stop shop for all things real estate in Valdosta and the surrounding areas. It's time for you to own a home! We can help you make this dream come true!
Adam & Morgan Guthrie